Tracking notifications & shipment monitoring
Shipment monitoring:
Our admin panel allows you to monitor your shipments. No longer do you have to login different carrier systems. Now you can see everything from a single dashboard. Delivery times, delays & exceptions, customs notifications – you name it. We know where your packages are and we help you identify potential delays early on before they become a problem.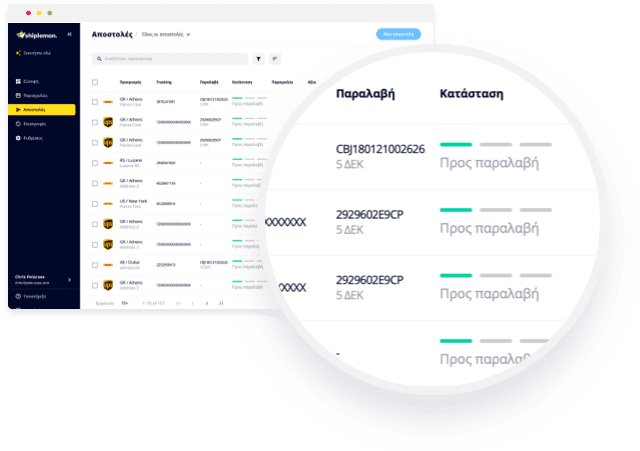 Cash On Delivery monitoring:
If Cash on Delivery is a shipping method of choice, Shiplemon can help you monitor what's going on. How much has been received by the drivers and how soon should you be expecting a deposit. Or what package hasn't been delivered and should be returned – so it can be sold again. Our unique approach gives you a instant view of your cash on delivery shipments.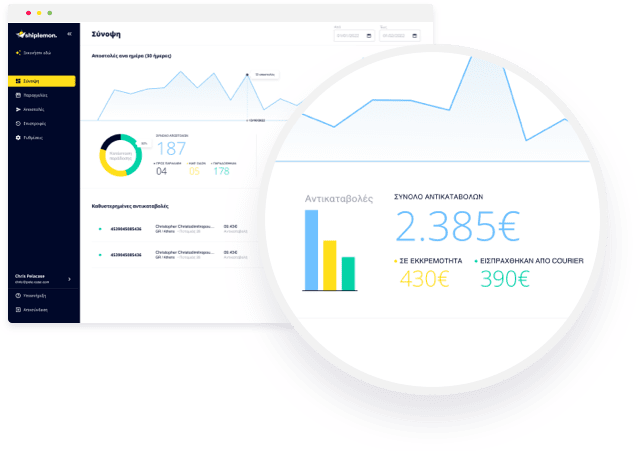 SMS notifications:
We offer an optional SMS notification service, so you can build some engagement with your customers about the shipping process of their package. People want to know when. Something they ordered will be delivered. Our SMS module can help you build a notification strategy so you offer a service to help you stand out, while reducing the volume of incoming calls with questions about the delivery time or date.
Not sure if it fits to your store?
Book a meeting with us